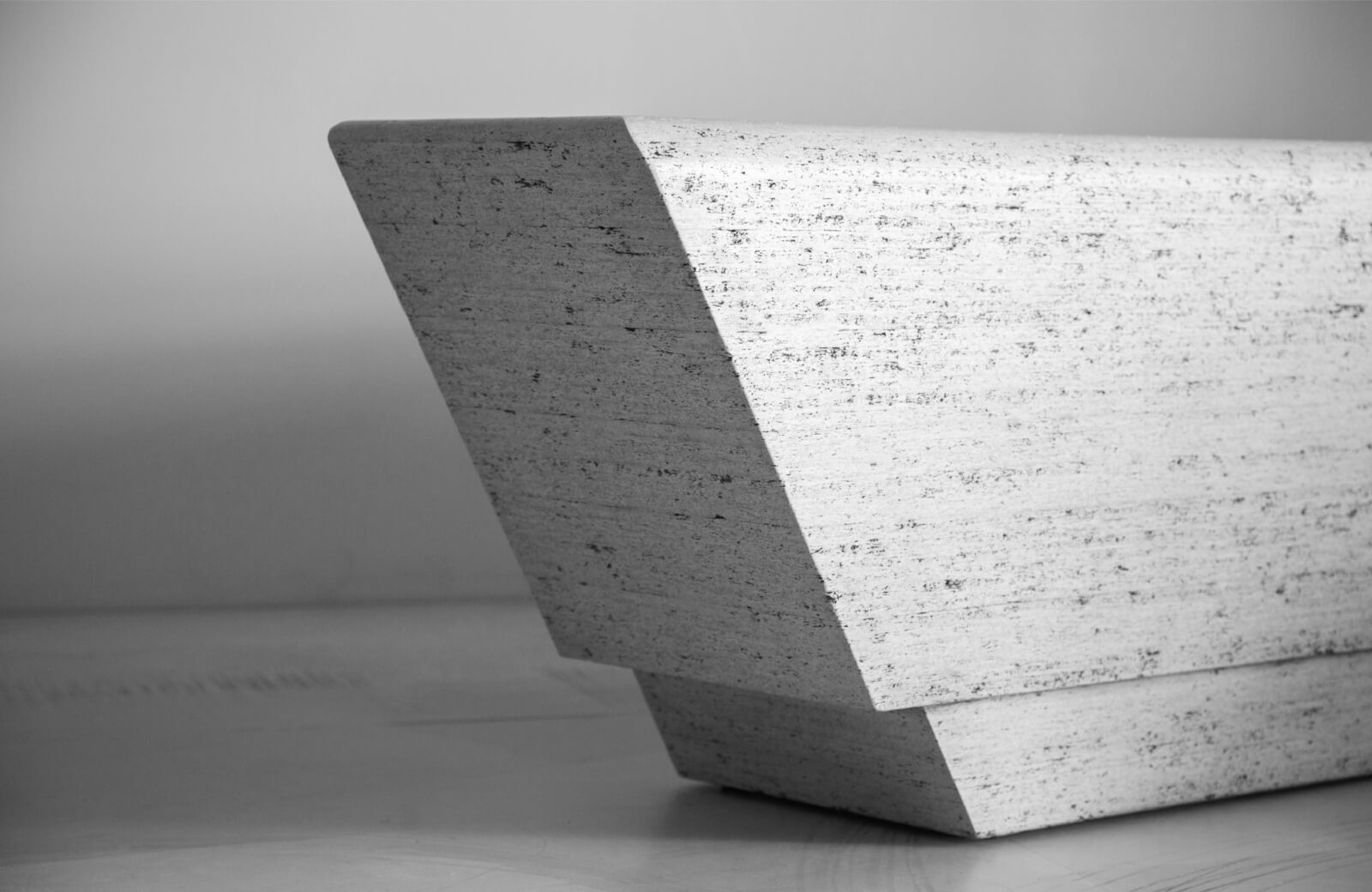 COMPANY
MAY FURNITURE IS NEW YORK‑BASED HIGH‑END FURNITURE DESIGN STUDIO BEST KNOWN FOR OUR ORIGINAL, ARCHITECTURALLY‑INSPIRED FURNITURE COLLECTION AND OUR PROPRIETARY MAYKUME MATERIAL. MAYKUME /MAY‑KOO‑MAY/ IS A UNIQUE WOOD MATERIAL, EXCLUSIVELY MADE IN‑HOUSE, THAT EMBODIES THE WARMTH OF WOOD YET RESEMBLES THE LOOK OF SMOOTH, POLISHED STONE, AS SHOWN ABOVE.
WITH LARGE SCALE PROJECT CAPABILITIES, WE WORK WITH A BROAD RANGE OF DISCERNING PRIVATE CLIENTS, INTERIOR DESIGNERS, AND ARCHITECTS WORLD‑WIDE ON RESIDENTIAL, HOSPITALITY, MUSEUM, AND COMMERCIAL SPACE INTERIORS ON BOTH COLLECTION PIECES AND CUSTOM COMMISSIONS.
MAY'S CONTINUOUS COLLECTION IS COMPRISED OF SCULPTURAL AND HERITAGE INDOOR AND OUTDOOR FURNITURE, LIGHTING, WALL SCULPTURES, AND OBJECTS. ADDITIONALLY, WE OFFER CUSTOMIZABLE MAYKUME SURFACES AND PANELING, PRODUCED EXCLUSIVELY IN OUR BROOKLYN WORKSHOP.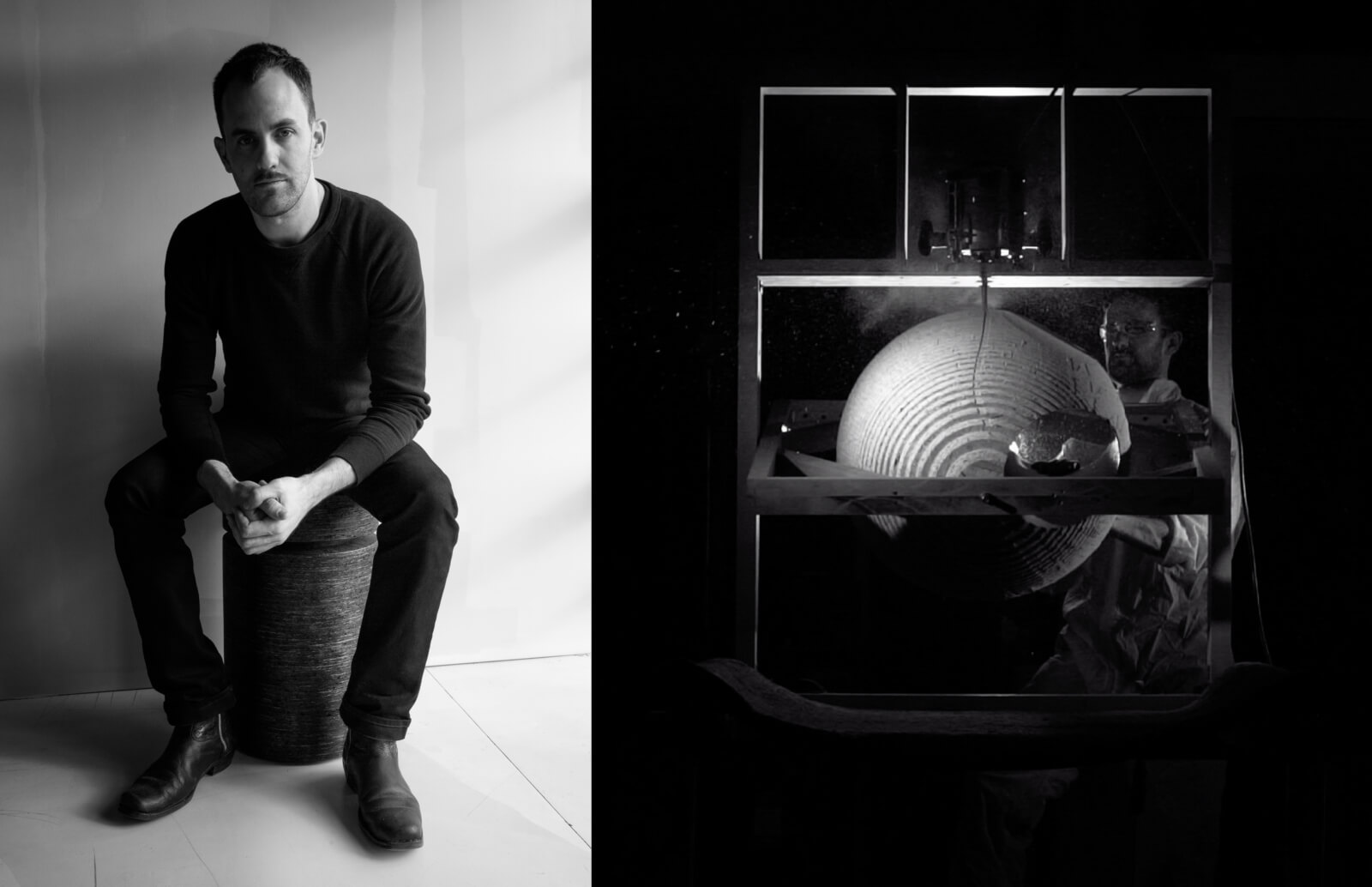 FOUNDER | CREATIVE DIRECTOR
CREATIVE DIRECTOR TRAVIS JAMES GREW UP IN INDIANA WHERE HE WAS FORMALLY TRAINED IN FINE ART AND FURNITURE DESIGN. IN 2012, TWO YEARS AFTER HE MOVED TO NEW YORK, HE SET UP A WORKSHOP IN BROOKLYN AND LAUNCHED MAY FURNITURE. JAMES DRAWS INSPIRATION FROM ARCHITECTS SUCH AS CARLOS SCARPA, LOUIS KAHN, AND PETER ZUMTHOR, AS WELL AS FRAGMENTED IMPRESSIONS OF QUOTIDIAN DETAILS, APPLYING TRADITIONAL CRAFTSMANSHIP AND SCULPTURAL TECHNIQUES INTO HIS ORIGINAL AND MODERNIST DESIGNS.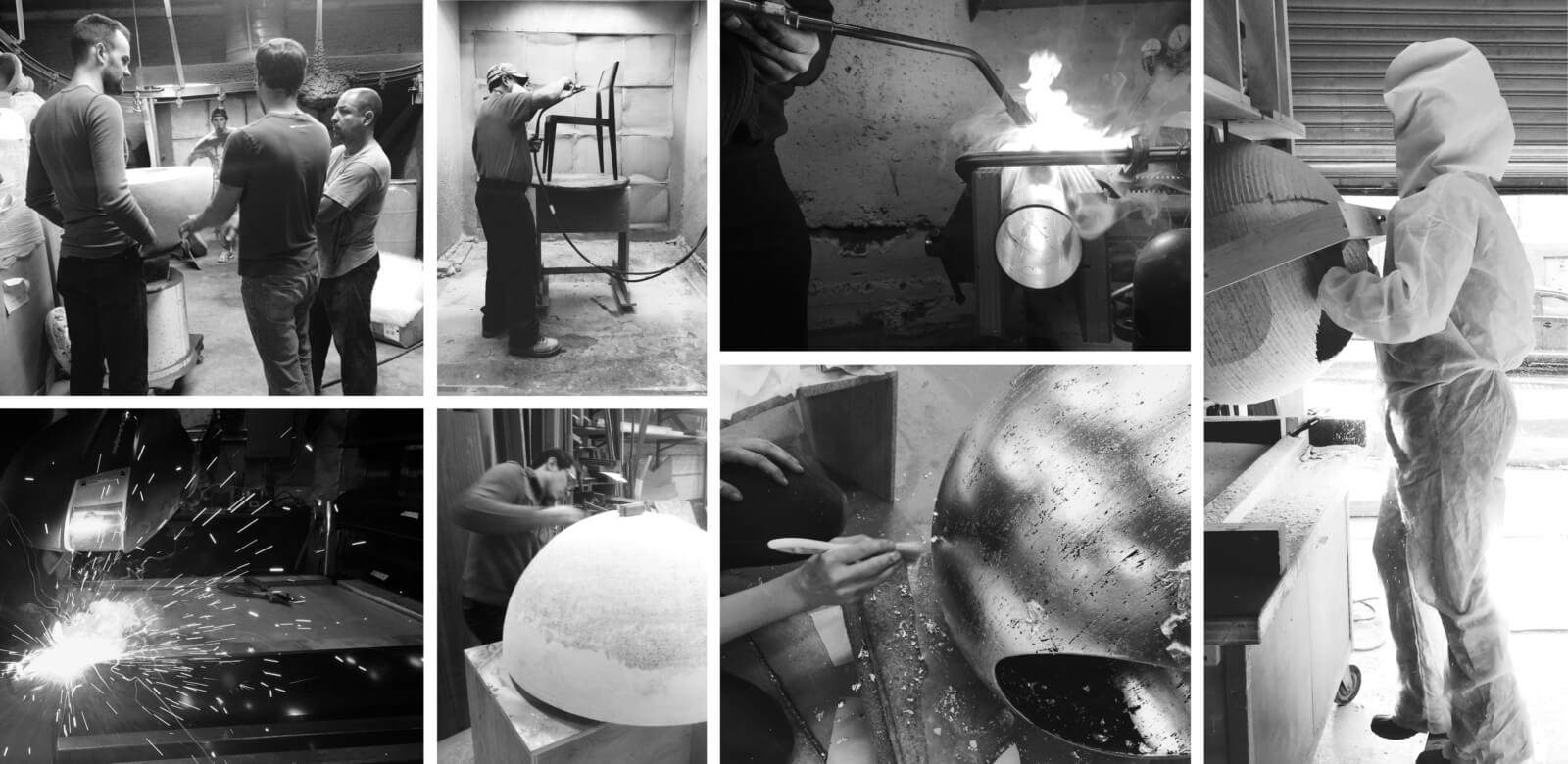 PROCESS
OUR PROCESS BEGINS WITH DOMESTICALLY SOURCED MATERIALS THAT ARE HAND SELECTED AND UTILIZED BY OUR TEAM OF HIGHLY SKILLED ARTISANS AND LOCAL FABRICATION PARTNERS. OUR SHOP IS LOCATED JUST NORTH OF OUR SHOWROOM IN GREENPOINT BROOKLYN. THIS ALLOWS US THE ABILITY TO OVERSEE EVERY STAGE AND ENSURE THE FINEST QUALITY OUTCOME.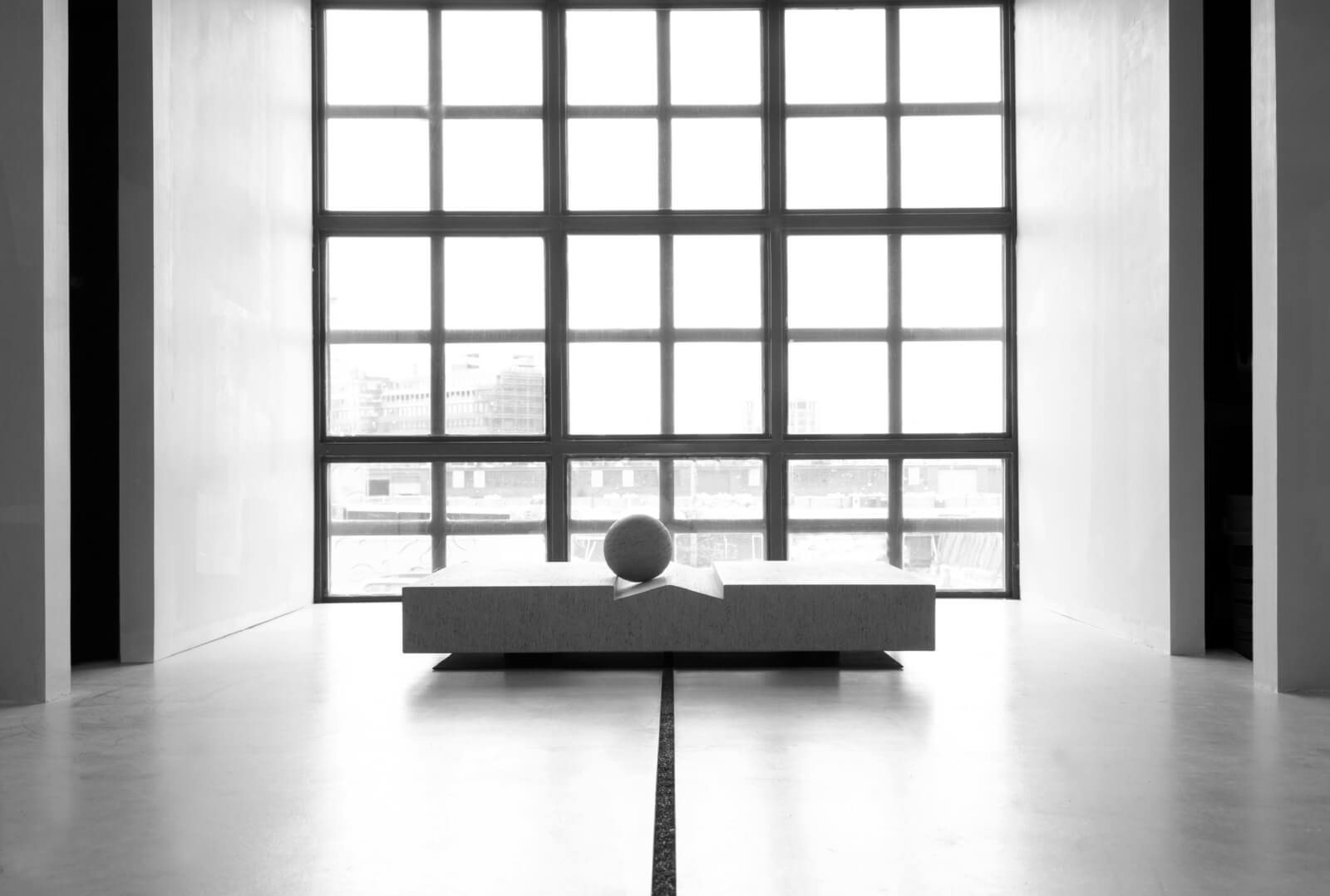 SHOWROOM
LOCATED ON THE WATERFRONT IN THE GREENPOINT HISTORIC DISTRICT, MAY OPENED 67 WEST SHOWROOM, A 1300 SQ. FT NEWLY RENOVATED GALLERY SPACE IN 2018. ALL VISITORS ARE WELCOME BY APPOINTMENT ONLY BY CONTACTING US AT [email protected]
MAY'S COLLECTION IS ALSO REPRESENTED BY OUR VALUED PARTNERS OF PROMINENT SHOWROOMS IN SEVERAL LOCATIONS THROUGHOUT THE UNITED STATES AND ONLINE. SEE STOCKIST FOR LISTINGS.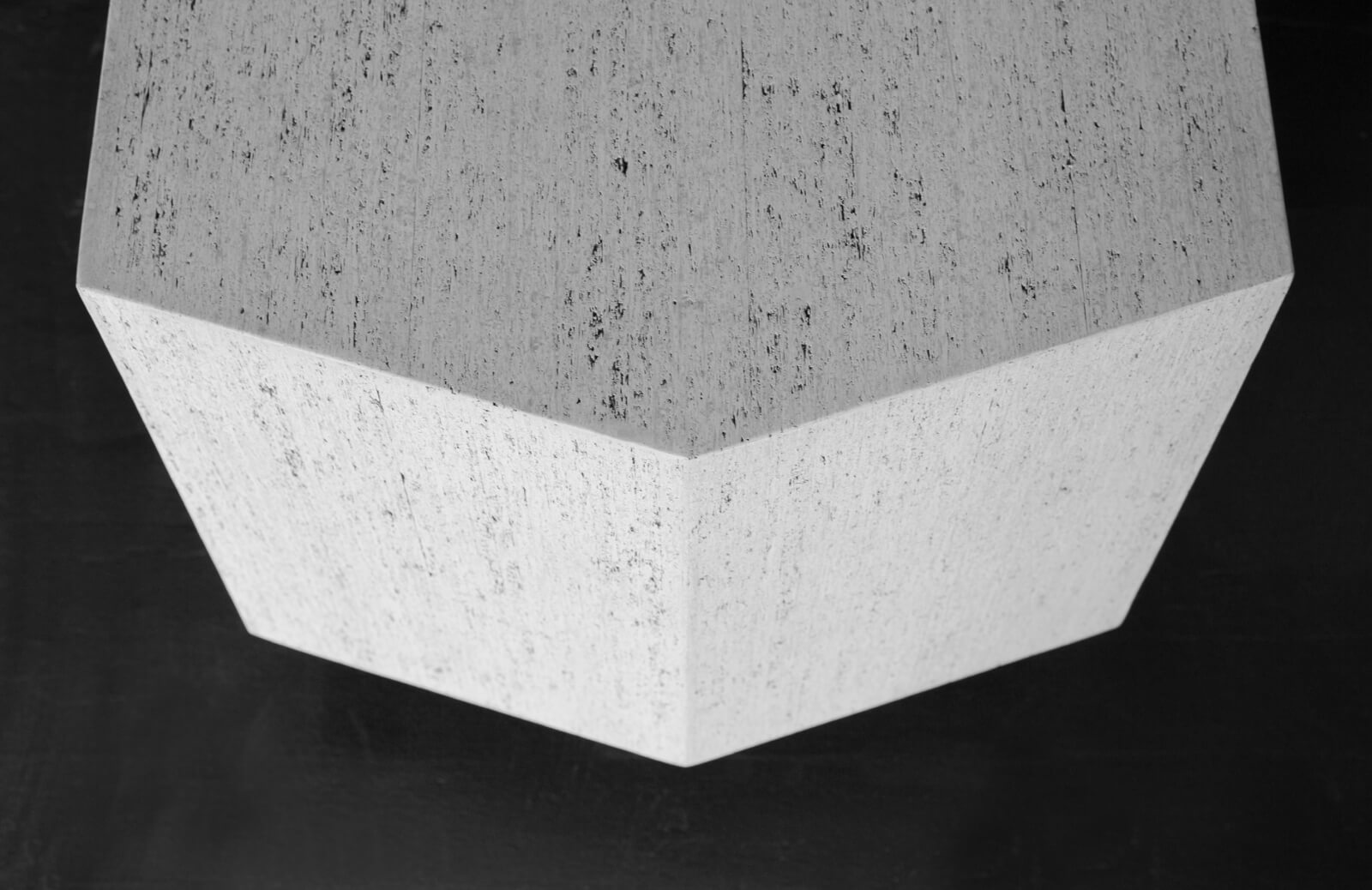 MAYKUME
MAYKUME /MAY‑KOO‑MAY/ HAS BECOME SYNONYMOUS WITH MAY FURNITURE.
THIS UNIQUE AND PROPRIETARY WOOD MATERIAL EMBODIES THE WARMTH OF WOOD YET RESEMBLES THE LOOK AND FEEL OF SMOOTH STONE.
THE NAME MAYKUME IS DERIVED FROM AN ANCIENT JAPANESE METALWORKING TECHNIQUE OF MOKUME‑GANE, A PROCESS OF LAMINATING VARIOUS STRIPS OF METAL LAYERS TO FORM A "WOOD GRAIN METAL." SIMILARLY, MAYKUME INVOLVES A TRANSFORMATIVE, TIME‑STAKING PROCESS OF REORIENTING AND FUSING LAYERS OF WOOD FROM A VARIETY OF DOMESTIC FAST‑GROWTH TREES TO CREATE A REMARKABLE MATERIAL THAT RESEMBLES THE LOOK AND FEEL OF SMOOTH, POLISHED STONE.
MAYKUME IS MADE EXCLUSIVELY IN‑HOUSE IN BROOKLYN, NEW YORK AND IS AVAILABLE IN 8 UNIQUE FINISH OPTIONS. APPLICATIONS INCLUDE: FORMA COLLECTION FURNITURE AND LIGHTING DESIGNS, SEE 2019 CATALOG, AND CUSTOMIZABLE FURNITURE, DOOR, SURFACE AND WALL PANELING.